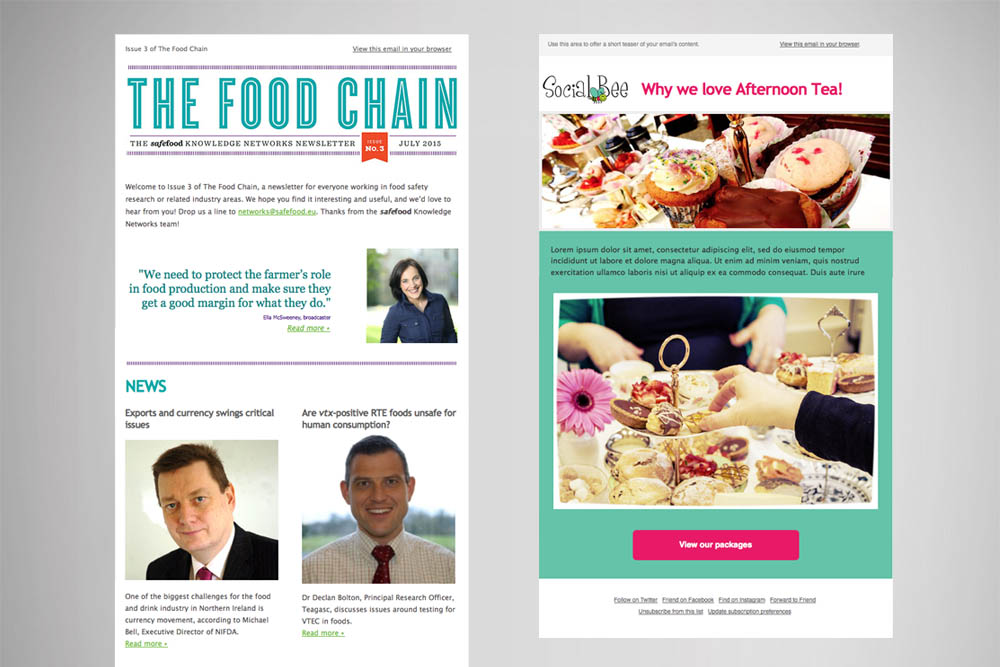 Email Marketing with Bizify
A well-run email marketing strategy allows businesses to build & maintain customer relationships.
I founded Bettymail.ie in 2011, specialising in custom designed email newsletter templates. I have since incorporated Bettymail's services to Bizify, bringing extensive experience in this area with me.
Clients have included Safefood, HSOC.ie, SocialBee.ie, Pharmapod, FirstFortnight and NeuroHero.
Read more about these specialised services here or contact me.